Woman swims the Atlantic
.
I am so impressed. I cannot even swim myself, so I find this very, very impressive.
"She saw pilot whales, turtles, dolphins, Portuguese men-of-war, but no sharks."
The Portuguese men-of-war part made me ugh a little because those types of things really freak me out, which is part of the reason I only love gazing at the ocean from the beach instead of jumping in. You have no idea what sorts of creepy monsters are floating or crawling near your feet waiting to attack.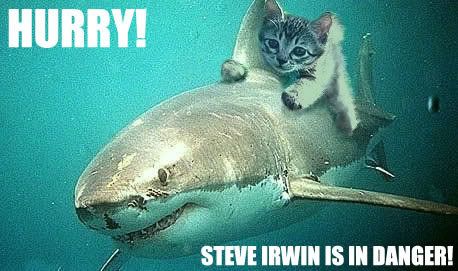 And to be honest, there are no sweet kittens waiting to save you.